You know all about the incredible country of Sri Lanka and it's amazing culture. Known primarily for its rolling hills and stunning tea plantations, you'll be surprised to find that what this country lacks in physical size it makes up for with beauty and intrigue. When visiting Sri Lanka, you'll want to fit as much as you can into your agenda. Make sure you take the time do try at least a couple of these favorite attractions.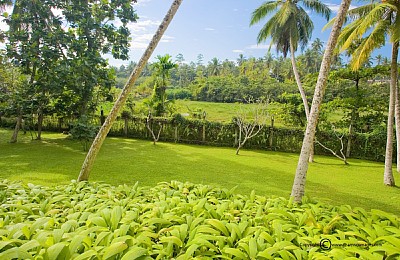 Gangaramaya (Vihara) Buddhist Temple
Whether you're a practicing Buddhist or someone simply interested in the culture, the Gangaramaya Buddhist Temple is one site you don't want to miss. Since you will likely spend at least a couple of days in Colombo, you'll have an opportunity to visit the site. As a religious site, there is no cost for admission – other than respect, of course. Make sure you take a camera so you can capture the gorgeous statues, ornate decorations, and surrounding countryside.
Colombo National Museum
To learn about the history of Sri Lanka, you'll definitely want to make a stop at the Colombo National Museum. The museum focuses mainly on Asian civilizations and is one of the oldest existing in the country. Visitors love everything from the old building itself to the collection of old clothing, jewelery, paintings, ivory combs, and more. You'll have to pay a bit extra for the priviledge of taking pictures, but the cost is worth it.
Labookellie Tea Centre
Admission to the Labookellie Tea Centre, located in the Nuware Eliya area of the country, is free. While there, you'll learn about the way tea tea is processed – starting with the way the leaves are picked and ending with the way it is packaged for sale. Make sure you take some time at the end to relax and sip a cup of fresh tea in the cafe.
Karuna's Cooking Class at Sonja's Healthfood Restaurant
If you should make your way to Unawatuna, you'll want to stop by Sonja's Healthfood Restaurant for a cooking class. During your time in Sri Lanka, you're bound to taste a dish or two you'll wish you could recreate at home. This class will give you the basics of Sri Lankan cooking , starting with a trip to a local market to gather the food before preparing a dish that is bound to be suitable for all participating in the class. You'll have to taste the end results for yourself.
Mulkirigala Rock Monastery
Located in Tangalle, the Mulkirigala Rock Monastery is another religious site you don't want to miss. It's not a main tourist attraction but everyone who visits is left absolutely breathless. Inside the caves you'll find some stunning artwork and if you are willing to take the walk to the top you'll be rewarded with scenery you'll wish you could bottle up and keep forever.
Sri Lanka is a country small in size but rich in amazing culture. Take as much time as you can to explore as many sites as you can. Your trip may just turn out to be a once in a lifetime experience.
Willis Carranco has been to Sri Lanka twice and is already planning his third trip. When he's not soothing the travel bug, he enjoys tracking UFX Markets and watching financial trends.
Originally posted on October 25, 2011 @ 1:31 am