Finding a place to stay in Sri Lanka is not a problem with countless establishments that offer accommodations for a great price. Good hotels can be booked easily and without fuss, but the problem is that with all the tourists coming in and out of the country year round, you will find that most hotels are just not cozy nor personal enough to make your stay truly unforgettable.
A good option for tourists who want a quieter time away from the regular crush of tourists that come with big hotels is to rent private villas. Vacation rental homes, such as villas are great because you either get the entire place all to yourself, or get to share it with only a handful of other guests.
Auraliya, a family holiday home turned vacation rental property, is one such place. Auraliya features 6 tastefully appointed bedrooms surrounding a dining hall and swimming pool, and located right in front of a beach that guests can access anytime via a private gate.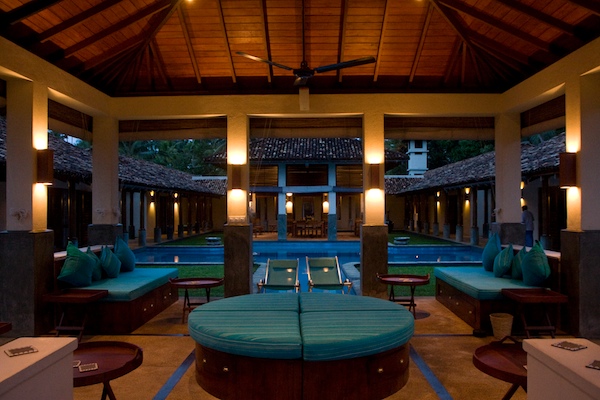 The Sitting Pavillion at Auraliya 
Auraliya guests find themselves returning to the place not only for the beautiful and serene atmosphere, but also because of the very personalized and excellent service of the staff. In Auraliya, you can have your meals planned for you ahead of time, or even ask the staff to shop for you with them returning with fresh produce and receipts in hand. The staff always on-call, ensuring that guests never lack for anything any time of the day. If there's one word that will describe Auraliya, that would perhaps be "hospitality", a luxury that not many hotels truly know the meaning of.
Photos courtesy of Auraliya
Originally posted on October 31, 2011 @ 5:57 pm