Not many people know that Sri Lanka is a top tourist destination. It's a small yet beautiful country that boasts of amazing attractions and warm people. And to the beach lovers, the place is definitely a paradise.
How then can you experience an unforgettable stay in Sri Lanka? There are many ways to do that and you can start from simply interacting with the locals.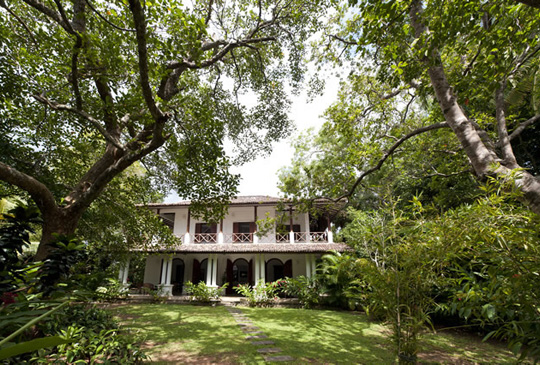 Meet the Sri Lankans
The people in Sri Lanka are warm and friendly. As such, it is worth your time meeting and interacting with them.
If you have a local guide, this would be a good opportunity to get to know them and their way of life. They have so much to share about their native country.
Visit Tea Plantations
In Sri Lanka, it is possible to experience a colonial setting just like in the olden days during the British settlement. Several colonial-style hotels and villas at huge estates are still in place particularly in the tea plantations such as those near Nuwara Eliya. In the capital Colombo, for instance, Mount Lavinia offers a fantastic view of the Indian Ocean and therefore, provides the best place to enjoy some tea.
Learn more about the country's tea estates online and other useful travel tips from various websites such as F3Y.
Check Out Historical Sites
Kandy is where popular historical spots can be found. Some of them are the Temple of the Tooth, Udawattakele Sanctuary and the Garrison Cemetery where gravestones show proof of the Empire such as those that say "Died of cholera, killed by elephants."
A great adventure also awaits visitors at the historic triangle. Situated here are the ancient cave temples of Dambulla with their Buddhas while the rock fortress (lion rock) is at Sigiriya. On top of this rock is a royal palace as well as landscaped gardens, water features and the remains of a giant lion-shaped gateway.
Also not to be missed are the spas offered at various resorts and villas in the country. They provide healing and relaxation while you're on vacation. Some of them have hydrotherapy rooms, steam room pools, meditation and yoga pavilion and offer body and beauty treatments. An ayurvedic doctor may be available as well for consultation.
Head to the Beach
Sri Lanka has some of Asia's best beaches which should not be missed by anybody visiting the country. It is even possible to do some surfing at the beach ideal for the adventurous people. Otherwise, the sandy bays are perfect for a stroll or long walk.
For those who wish to simply relax at the beach, you can enjoy people watching especially when the fishermen haul their nets or when local kids show off their surfing skills.
Originally posted on October 15, 2021 @ 9:30 pm