It is said that a country's true story is told for the most part through its culture. Nothing can be more telling than its art and craft. These are real representations of what a place has gone through. Looking in to Ceylon's ancient art and crafts is said to be a remarkable travel back in time.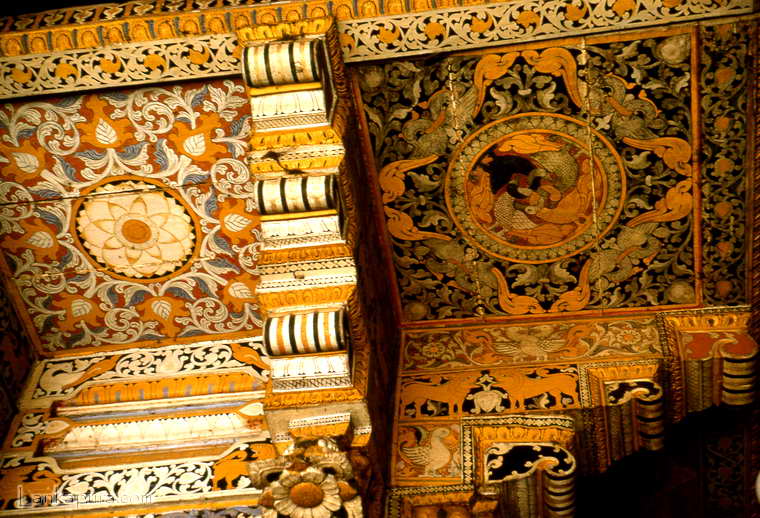 History of Ceylon Art
Ancient Ceylon art is rooted in the Buddhist religion. Whether in the form of painting, sculpture, and architecture, this origin is quite evident. Crafts of Sri Lanka are highly influenced by the Portuguese and the Indonesian specifically in lacework and batik, respectively.
Wooden handicrafts and clay pottery are very much part of the country's culture. One thing is very clear and that is Ceylon art and craft is very much a combination of the influence of both native and foreign settlers. Such merger of influence is part of the attraction held by Ceylon art and craft pieces.
Cave and Temple Paintings
The cave-temple complexes of Sri Lanka are quite popular because they contain a significant number of art masterpieces. The Golden Temple of Dambulla is a very good example of this. Being a designated UNESCO Heritage Site, it can be concluded that it contains cultural treasures unique to Sri Lanka.
The Dambulla Temple has been established as early as the 3rd century BC. It has roughly 22 centuries of stories to tell starting from the time that it served as a Buddhist Monastery while people occupied shelters in the area. Eventually the place developed into many shrines. The paintings and the sculptures that are found in cave-temples like this soon gained importance and prestige as more and more people are discovering it.
Wooden Handicraft and Clay Pottery
These two crafts play an important role in Sri Lanka's cultural development. Wood carvings are characterized by intricate details and unique beauty. Skilled wood carvers are many in the country especially since the product itself is an export commodity.
Pottery making is a heritage in the country. From the simplest early terracotta pottery as seen by the lines and colors used, the pottery line up now includes glazed pottery. The development of Ceylon art and craft was prompted by the need of the elite to show items of prestige.
When visitors see the country's art and craft, they will see the evolution of a nation marked with history, a truly remarkable travel back in time.
Originally posted on August 31, 2013 @ 1:06 am