Sri Lanka also referred to as the Pearl of the Indian Ocean used to be a British Colony and as such, the country still has traces of their heritage as evident in the buildingsfeaturing British architecture styles, old residences and food served in certain places of accommodation.
One area well known for its British influence is Nuwara Eliya. Called Little England, the place is situated on a plateau and tourists who wish to experience the coldest air should visit here.
Nuwara Eliya is surrounded by mountains, hills, waterfalls and tea plantations. Tea plantations are abundant in Sri Lanka. The idea was introduced in 1867 through the efforts of a British planter named James Taylor.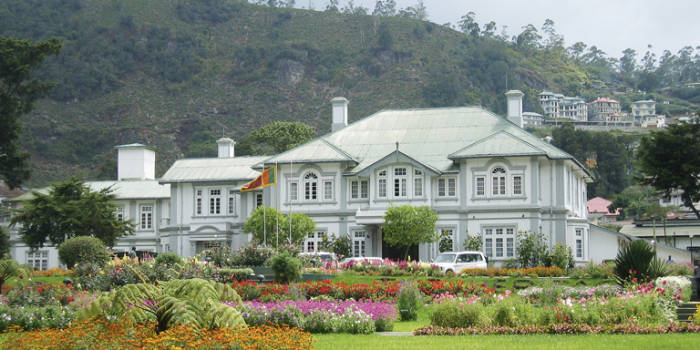 If lush greenery in a colonial setting is what you would like to experience in this particular area, then staying at Jetwing St. Andrew's is the perfect choice. A former Tudor country home which became the grand residence of the British, this accommodation takes you down the memory lane through its unique charm. Here you will savor traditional English breakfasts, teas from the plantations and brandies.
Different activities can also be enjoyed during your holiday. You may choose from touring green tea plantations, teeing off at the world famous golf course, go fishing on the lake or simply go for a leisurely walk around the compound early in the morning or late afternoon.
A little trivia about this place that you'll find interesting is that a wetland exists right in this hotel complex. The goal was to invite wildlife which was successfully fulfilled. Hotel records showed the wetland has attracted 25 species of birds, 12 species of butterflies, different species of amphibians and dragonflies.
Photo via superjewelerblog
Teresa is a freelance blogger and mom of two who loves to travel with her family.
Originally posted on February 10, 2013 @ 3:21 pm