Sri Lanka may not be famous for its cuisine, but that doesn't mean that you won't be delighted with the food they have to offer. In fact a quick taste of some of the best Sri Lankan cuisine will probably get you hooked on local versions of curry and the popular Wattapalam (egg pudding dessert).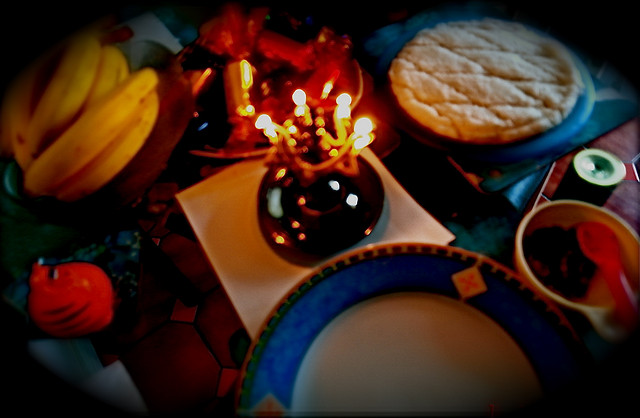 For those who wish to venture out of the yummy but usual curry dishes and try other traditional Sri Lankan cuisine, the perfect dish to try would be the humble breakfast dish called Kiri Bath, the pie-shaped dish cut into diamonds shown above.
Kiri Bath literally means "milk rice", which is exactly what the dish is made of. It's so easy to make that even if you know nothing about Sri Lankan cuisine, you can try making this at home and still get the authentic taste. However, the accompanying "lunu miris" (loosely interpreted as chilli sambal) with which it is traditionally served with, is a tad bit harder to perfect. Lunu miris actually also looks pretty easy to make on paper, but unless you've tasted it before, then you probably won't get the right proportions for the oomph that will make it authentically Sri Lankan. Still making your own batch of lunu miris, which only requires some small red onions, red chillies, and some lemon juice, will ensure that it doesn't get too fiery for your taste buds.
Kiri Bath and lunu miris is always served to celebrate the New Year, but is also customarily served in homes across Sri Lanka for breakfast every first day of the month. If you're staying in a hotel, you will probably find this on the breakfast menu. But if not, you can bet that the chef can whip up one for you with all the ingredients needed always present in any self-respecting Sri Lankan chef's kitchen.
Originally posted on June 26, 2013 @ 10:41 am