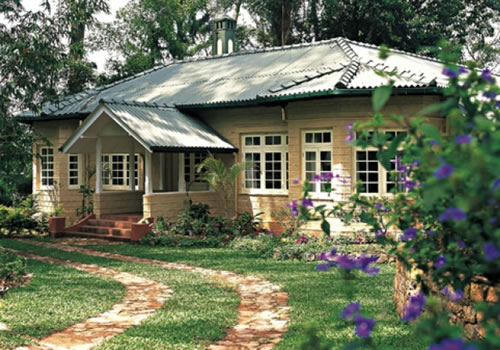 Somewhere in Sri Lanka's hills are tea trails that boasts of luxurious bungalows available for tourists. There are currently four lovely bungalows here that feature lush gardens typical of the old residences of tea planters in the past. Tourists can find here rare species of flowers and trees.
Unknown to some people, the country is popular for its heritage of beautiful gardens. The Sri Lankans themselves are known to love gardening so much. The Fortress of Sigiraya is where one of the world's oldest landscaped gardens can be found.
Tourists wanting to escape into a vacation residence amidst lush nature, the tea trails and their bungalows are the best options.
The four bungalows in tea plantations are situated in Summerville, Norwood, Castlereagh and Tientsin. Each of these bungalows are fully furnished and has its own manager, chef, butler and room boys which means you just bring yourself there to relax and be pampered.

Summerville is nestled in the green hills of the Dickoya region. The cottage here is country style and was originally built for the British tea managers. It is also more than 4,000 feet above sea level.
The Norwood bungalow offers great views of the Bogawantalawa Valley. Here you can relax and enjoy being served by properly uniformed butlers. Some of the butlers working here are descendants of former workers during the colonial period.
The bungalow at Castlereagh, being situated near a lake, provides amazing lake views unmatched by any area. It features parquet floors, pool terrace and open fireplaces in the dining and drawing rooms. You can enjoy your meals served by butlers in any room you like.
Tientsin is where one of the first residences built for British tea estate managers during the time of the Raj can be found. The bungalow here boasts of six old-style rooms with each of them opening to a beautiful garden.
Photo via mysrilankaholidays.com
Originally posted on October 29, 2012 @ 1:34 pm