Sri Lanka is gaining popularity as a top tourist destination in Asia, no doubt about it. Its beautiful beaches, nature reserves, tea plantations and historical landmarks continue to attract travelers from all over the world.
A growing number of people are discovering it for the first time and exploring the land and its people. Fortunately, many are impressed with what they see and with the local folks they get to know during their travel.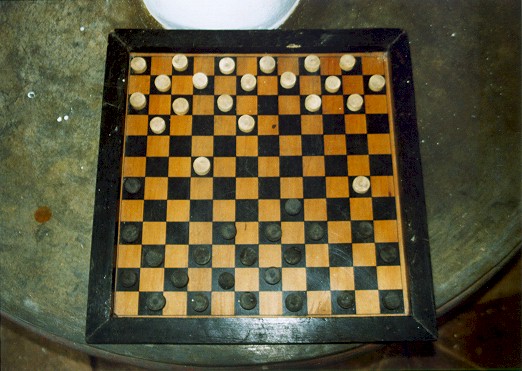 If you're heading to Sri Lanka some time in the near future and you'd like to learn the ways to get entertained during your holiday, there are various options available. Apart from going on a tour around the famous attractions and getting to know the locals and their rich culture, you can bring along your own board game for adults or you can try playing the Sri Lanka checkers while in your hotel.
The game of checkers is a fun activity that can be even played between two people and Sri Lanka has its own version that has similar rules to that of the Canadian checkers.
Sri Lanka Checkers Game
Being a board game for adults, the checkers consists of a board with 12×12 squares. It features a total of 144 alternating light and dark squares.
The board is positioned squarely between two players. It is then turned
such that the dark double corner is positioned on the left and the dark single corner is positioned on the right of each player.
Each player is given 30 checkers of different colors and they are called black and white.
As a strategy game, the goal of each player is to win over his or her opponent. Winning is achieved when one is able to capture all of his opponent's check pieces or by blocking the remaining the pieces on the board so the other can no longer make any moves thereby ending the game in a draw.
Rules of the Game
At the start of the game, the 30 checkers are placed on the dark squares of the board particularly on the first five rows closest to the player. The person with the lighter checkers normally makes the first move.
Single checkers or the men are allowed to make only one move at a time either diagonally forward right or left. Capturing checkers is done diagonally forward or backward by jumping over an opposing man and this can even be done three times if there's an opportunity.
A single checker is crowned the king when it reaches the last or king row of his opponent.
It should be noted that there's a fixed amount of time set for a number of moves in this Sri Lanka checkers game. Additional moves are allowed if players make moves even before their alloted time has ended.
Originally posted on April 9, 2014 @ 11:18 am