Not sure where to spend your next holiday? If you've been to other parts of the world and want to visit an exotic place where you can enjoy a relaxing and affordable vacation, Sri Lanka may be perfect for you.
Did you know that Sri Lanka has been named as a top travel destination for 2012? The National Geographic Travellers International Magazine listed the country in the second spot for best island destination.
And what does it have to offer to tourists, you may ask? A lot of nature's assets and historical spots, some of which are still undiscovered.
Sri Lanka boasts of long stretches of beautiful beaches, waterfalls, rivers, wildlife and world heritage sites, all waiting for you.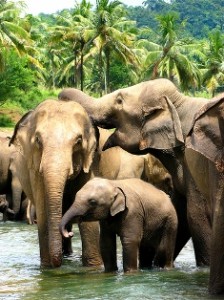 Beaches that remain undiscovered are aplenty in the country. Plus, you can literally have a beach to yourself while here. In fact, National Geographic says Sri Lanka is one of the world's greatest islands where beautiful beaches can be found.
Wildlife is another attraction here. One can find the Pinnawala Elephant Sanctuary which is home to the world's largest herd in captivity. At the time it opened in 1975, there were only seven elephants. Today, there are a total of 65 elephants in this place.
The Sigiriya Rock, a UNESCO World Heritage Site, is also highly recommended by the National Geographic people. This area in the central Matale District features the ruin of an old palace that dates back to the ancient times. One will find here a wide expanse of lovely gardens, reservoirs and other structures. To reach the top, you need to take some 1,200 steps.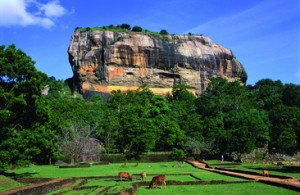 Other interesting spots worth your visit are the Dambulla Cave Temple which is the country's largest, the Polonnaruwa in the north and the Sacred city of Kandy, both UNESCO World Heritage Sites as well as the ancient city of Anuradhapura which features the best preserved ruins including that of the Brazen Palace.
Photos via primevacationslanka.com and coxandkings.co.uk
Originally posted on August 9, 2012 @ 3:38 pm