Many people love to be close to nature and I am no exception. Whenever my family plans a vacation or a weekend trip away from home, it would always have to be at a place where we can be surrounded by nature.
Nobody can ever deny that a natural setting is very conducive to relaxing and spending quality time with loved ones. Whether it's stillness, rushing waters or birds singing that you hear, it won't bother you at all. Sounds of nature, in fact, contribute to a light and calm feeling that easily recharges one's mind and body.
In Sri Lanka, there are various resorts that offer this kind of environment while at the same time letting guests enjoy the luxury they so desire.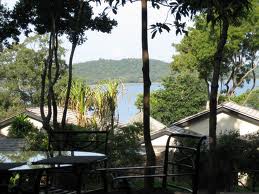 Jetwing Vil Uyana is one peaceful place where you can dine in the company of butterflies during the day and fireflies at night. Situated in Sirigiya, Matale district, you can have your daily yoga routine here as you are one with nature.

If you'd like to be in a jungle and lakeside setting, the Deer Park Hotel is perfect. Here, you will be surrounded by trees and much flora and fauna. Located in Giritale, North Central Province, you can enjoy dining on top of a tree and live in jungle cottages.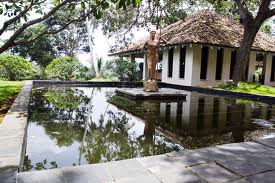 Visitors looking for a private residence should book at Kahanda Kanda in Galle, Southern province. This place offers fantastic views of the Koggala Lake as well as relaxing health services. There are five suites in place so you can be sure to enjoy the peace and quiet you've always long wanted to have.
Tea lovers may want to experience being close to tea fields. A fantastic place to be is the Ceylon Tea Tails in the central province of Hatton. Here you will stay in bungalows which used to be the residence of British estate tea managers. The place is close to the mountains and waterfront hence, perfect for a truly relaxing and exquisite holiday.
Photos via holidaycheck.com and accidentalepicurean.com
Originally posted on September 18, 2012 @ 2:11 pm