The Temple of Tooth in Kandy is one of the most popular tourist attractions in the area, but if you want see the temple and the other sights around Kandy you would need a nice restful place to stay. Two places I have previously mentioned worth looking into are Helga's Folly and the Kandy House. However, if you are the type who wants something simpler and quieter, yet still really beautiful and near enough the popular tourist spots in Kandy, then you might want to try The Richmond House Kandy.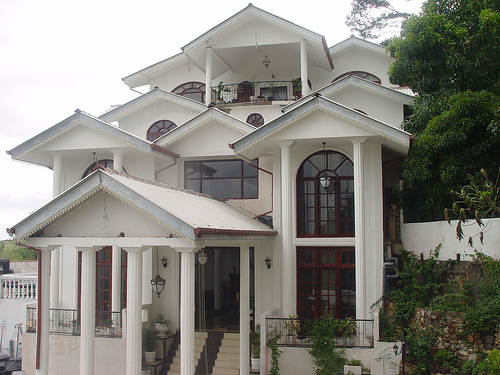 The Richmond House Kandy
The Richmond House is a good-sized bed and breakfast inn that makes the most out of Kandy's geographical features as the Hill Country Capital of Sri Lanka. It is nestled on the side of a hill, which may discourage those who want everything to be easily accessible once they step out of their hotel. However, its relative inaccessibility is more than a fair trade off considering the stunning views afforded by its location. It's also not that inaccessible either since a short tuktuk ride up and down the hill will take you anywhere you want to go in Kandy.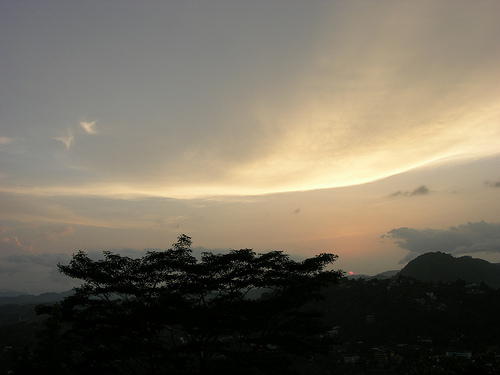 Sunset at the Richmond House
Aside from the picture perfect views, The Richmond House is best known for its beautiful rooms, especially the suite room on the top floor with its four-poster bed, full-length balcony, and separate patio with sun loungers. Each of the 8 rooms in The Richmond House are also equipped with its own A/C unit, 32-inch flat screen TV, hot/cold water, bathtub, en-suite telephone, and private balcony with a wonderful view.
Room rates for The Richmond House range from USD 55 to USD 110 per night.
Photos via TheRichmondHouseKandy
Originally posted on February 9, 2012 @ 3:02 pm