Bentota is one of the popular destinations in southern Sri Lanka if you're looking for a great time near the water. The reason for this is that it is bordered by the Indian Ocean, a tropical lagoon, and the river Bentota, making for countless water-related activities. It also doesn't hurt that the location boasts of s good number of 5 star hotels and luxury accommodations.
One of the favorites accommodations of vacationers looking for some luxurious pampering at Bentota is the Saman Villas. Having the distinction of being the first boutique resort to open in Sri Lanka it is known for being one of the best boutique hotels in the country. In fact, it has been awarded the 'Best Boutique Hotel in Sri Lanka' for three consecutive years at the Travel & Tourism Awards and been inducted in the 'Hall of Fame'. Today it continues to offer a unique and beautiful escape to its guests.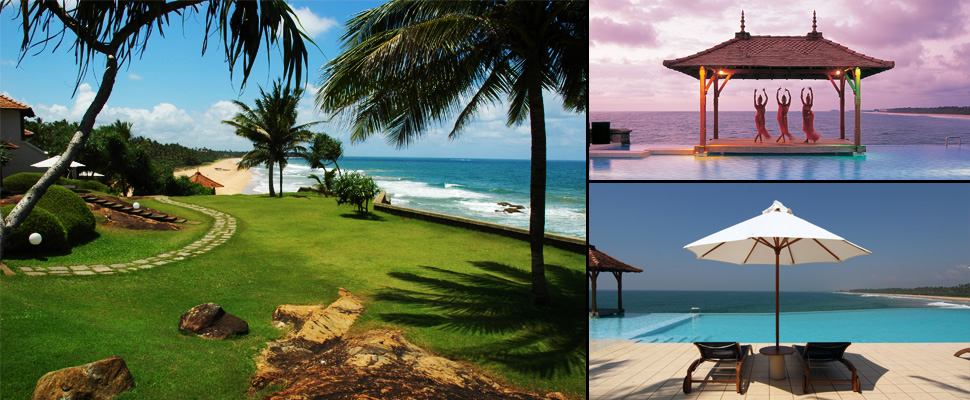 Tranquil atmosphere at the Saman Villas.
One of the best things about Saman Villas is its location, located in the outskirts of Bentota guests are always sure that they will have the most tranquil of stays. The luxe accommodations (26 luxury suites and 1 duplex villa) is also, according to many, not the main draw of the place with their Sahana Spa offering a good number of beauty treatments, massages, and Ayurveda treatments that will guarantee your total relaxation.
The Saman Villas is also pretty complete when it comes to amenities with everything you might want during a vacation, from an infinity pool to a gym. Even better, couples looking for the perfect destination wedding location would be happy to know that the Samsn Villas offer wedding packages that will mean a romantic, and more importantly worry-free , wedding.
Photo via SamanVilla
Originally posted on March 31, 2012 @ 8:32 am