It is without a doubt that tourism in Sri Lanka is booming. More investments are coming in and business is doing great.
But while the country already has its share of luxurious restaurants, hotels and resorts, more development projects are in the works. Soon, it will welcome the Tourism City in the Katana area, north of the capital Colombo.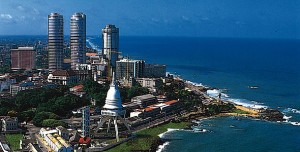 This major project is a partnership between the country's state investment promotion agency and a consortium led by Singapore's Asian Resorts & Casinos. A US$3 billion project, the city will rise on a 200 acre site and will accommodate shopping malls, hotels featuring 2,500 rooms and other important facilities. Some 10,000 jobs are expected to be generated during and after the construction.

With this new development, Sri Lanka adds a major come-on to its tourism industry. Katana City's director positively reported that this project is aimed at making the country at par with Singapore and other nations in the region and showcase the best of what it already has such as its beautiful beaches, historical landmarks and other interesting tourist spots. The partners involved also assured they will keep the area as environment friendly and as unique as possible.
A multimillion dollar resort complex is also being planned in the Katana area. Reports have it that the Sun City firm based in South Africa will spearhead this project.
As Sri Lanka recovers from its 30-year civil war, authorities are projecting a rise in foreign visitors reaching 2.5 million by 2016. This high tourist arrival is also expected to generate a huge revenue of $2.75 billion.
Image via USLankaonline
Originally posted on July 8, 2012 @ 10:16 am