Are you planning to visit an Asian country this year? Why not include Sri Lanka in your itinerary. You'll be surprised to find out there are lots of gems in this country waiting for your visit.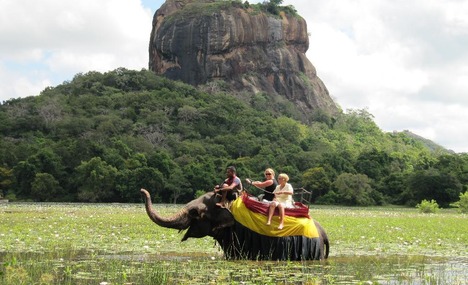 If you haven't even thought about this country before, now is the time to spend a holiday here. Value for your money is what you'll definitely experience here.
Unaware to many of you, Sri Lanka has just been named as one of the best value destinations for holiday spending this 2013. The country is one of the 42 cheapest destinations in the latest Post Office Worldwide Holiday Costs Barometer. Sri Lanka shares the top spot with Spain.
Just to give you an overview of how affordable visiting this Asian country is, your 36.14 sterling pounds or roughly $57 can already buy eight items. The U.K.'s 7th yearly Post Office holiday money report said the amount can already be spent on for dinner with drinks and this is even below half the cost of 21 other destinations.

Curious about what you can buy for only $57 in Sri Lanka? For that amount, one can already buy a cup of coffee, a can of Coca-Cola, a glass of wine, a bottle of the local beer, a 1.5 liter bottle of mineral water, a 200 ml bottle of SPF15 sun cream, a pack of Marlboro Lights and a three-course evening meal. The meal is not
just for a single person but for two adults that include a bottle (take note) of wine.
The same U.K. post office report revealed that Sri Lanka is among the 10 holiday hotspots for 2013. Accommodation and resort costs may have risen but it should not matter much as visitors can always save on their food while there.
Photo via virtualtourist
Originally posted on January 30, 2013 @ 8:51 pm