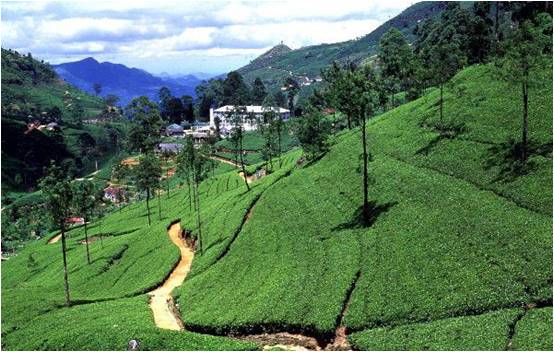 Yeah, I have been on a tea kick lately. For some reason, as much as I love coffee, I can't go a day without having a cup or two of tea. I do not claim to be a tea connoisseur but for those of you who are into tea, you would know that some of the best tea in the world comes from Ceylon.
The good thing about world trade opening up is that one can find Ceylon tea practically anywhere in the world. The question is: just how pure or genuine is the Ceylon tea that you buy?
Here's a good gauge: look for the Ceylon Tea Lion Logo. This logo was created by the Sri Lanka Tea Board in an effort to identify tea products as the real thing. It lets you know where the tea is from exactly and the quality as well. This logo has been registered in more than 75 countries worldwide, giving you the assurance that you are getting the real deal. You should also know that the Tea Board does not take the logo lightly. Before anyone can use it, they must satisfy some conditions. These include:
• The logo can be used only on consumer packs, which contain 100% Pure Ceylon Tea
• The brands should be packed in Sri Lanka
• The brands, which use the Lion Logo, should conform to the quality standards set out by Sri Lanka Tea Board
I particularly like the first condition: that the tea should be 100% pure Ceylon tea. As anyone would know, it is so easy to dub a package as pure Ceylon tea and yet mix the tea leaves with inferior quality leaves. If you see the Tea Lion Logo, however, you can rest assured that every single tea leaf inside that package is Ceylon tea. In keeping with this standard, the logo also makes sure that the product was packed in Sri Lanka. While that alone may not ensure the quality of the tea, the combination of the first two conditions pretty much guarantee excellent quality. More so, the Tea Board is very particular when it comes to their standards for tea products.
The next time you go shopping for Ceylon tea, make sure that you look for the Lion logo.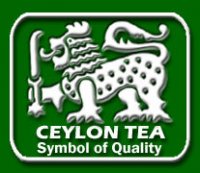 Some interesting pieces of trivia about tea:
• Camellia Sinensis is the scientific name for the tea plant. Sometimes, though, the term is used to refer to brews that are not made of pure tea. Infusions with other leaves are also called tea.
• Tea is believed to have originated in China. It was also believed that tea can detoxify various kinds of poison. While that property hasn't been proven today, tea does have wonderful relaxing properties.
• Ceylon Tea is the number one industry making foreign income for the country today. It is no wonder as the tea from this part of the world really is practically unmatchable!
Originally posted on May 31, 2010 @ 12:39 am