Sri Lanka enjoys a growing tourism industry that continues to gain foreign and transit visitors each year. Since gaining its independence from Britain in 1947, the country has experienced progress in various sectors.
Today, Sri Lanka is one of the tourism gems worth visiting. National Geographic has voted it among the top travel destinations.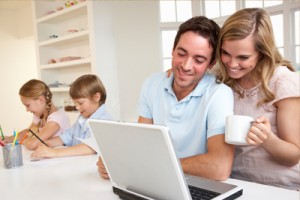 Visiting this Asian country should give you wonderful memories that can last a lifetime. You just need to plan ahead to make sure that you get the best deals in airlines, hotels, tours and car rentals.
Booking your hotel online is the most convenient way to plan ahead. Before you confirm, though, be sure that you have decided on the schedule of your trip as you can be charged additional fees if you change later on or worse, there will no longer be available seats or rooms to accommodate you.

There are many travel websites these days such as Expedia where you can book for flights, hotels and other activities. When booking for your hotel accommodation, read the fine print carefully to avoid problems. You should not be charged any fee upfront but only when you check-in upon your arrival at the hotel.
Compare rates from different websites if possible to get the best deals. Hotels vary in their weekday and weekend special promos and knowing this will help you find the most ideal schedule of room availability fit for your trip.
You may book for the least expensive room but you can always request for an upgrade. Sometimes, hotels don't announce other special deals but they can offer a room upgrade for free or for a minimal fee upon request.
Being in the know about your preferred hotel can make a big difference in availing of great rates and rooms for your holiday. This will also give you an idea of the best time to book online.
Hotels that cater to business travelers should have a lot of available rooms when you book a week to 10 days ahead. This is the time when business people arrange for their last minute trips. Also, business hotels would normally give discounts on weekends.
On the other hand, hotels that cater to leisure travelers and tourists often offer special discounts in a month when they have received advanced bookings already. It is during this time then that you can enjoy great deals. Additionally, budget hotels offer lower rates on weekdays as they usually accommodate guests who stay on weekends such as those out to go shopping and watch concerts including students.
Photo via hotelmanager.net
Originally posted on January 24, 2013 @ 11:20 am