Sri Lanka is one country that promises an enriching and relaxing holiday experience for every visitor regardless of age. It was, in fact, voted by National Geographic as among the best travel destinations worth exploring.
Situated off the tip of India, this tropical island has welcomed numerous tourists in the past until a civil war erupted among its ethnic groups. Fortunately after 25 years of violence, Sri Lanka is back on its feet and accommodating visitors from all over the world including Americans, Australians, Europeans and Asians. In 2012, tourist arrivals for the first nine months reached nearly 694,000 or an increase of 16 percent from the 2011 figures.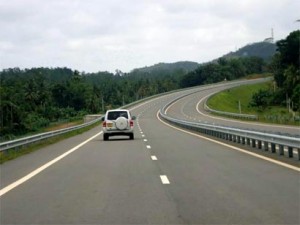 Touring the country is easy as modern road infrastructures including highways and a railway network are in place. The highways and roadways particularly in the capital Colombo and surrounding areas are well maintained and continue to be upgraded by the government.
Visitors can choose to explore beautiful sites by taking a guided tour with a group or hire a car with a driver. The second option is ideal for those who would like a private tour at their own pace and time.

Car rental companies are in great supply in Sri Lanka. Tourists have the option to rent a car with a driver provided by the company or they can rent a vehicle and drive it themselves. It is very important, however, that visitors who want to drive a car rental around the country need to have a valid driver's license, particularly an international one.
Hiring a car with a driver may be the best option for visitors who want to enjoy a relaxing vacation. With a local driver who knows his way around, you can have a stress-free tour at various spots you'd like to visit. You don't have to deal with delays as in the case of public transport and you can feel secure knowing that you'll be brought to the right spot at your own sweet time.
Normally, car rental clients are free to create their own itinerary. They just need to choose the car they want and provide the driver with a list of tourist spots they want to visit. Once a contract has been signed, the driver will take care of transporting you to your desired destinations.
An important tip, though, is to make sure that you read the terms and conditions of the contract before signing it. Be clear about the fees you're paying and check the condition of the car as well to avoid additional charges when you return it.
Photo via onlanka.com
About the guest author:
Janina is a travel writer from Perth who plans on visiting Sri Lanka this year. She recommends Expedia Car Rental for those visiting Australia.
Originally posted on January 17, 2013 @ 3:19 pm