Sri Lanka should expect tourism growth this year after it was named as the cheapest holiday destination together with Spain. The recognition was courtesy of a U.K. annual post office survey on holiday destinations worldwide.
Situated off the coast of India, Sri Lanka has been attracting a growing number of tourists in recent years. This is no surprise at all as the country boasts of a great environment with lots of natural and historical attractions worth exploring.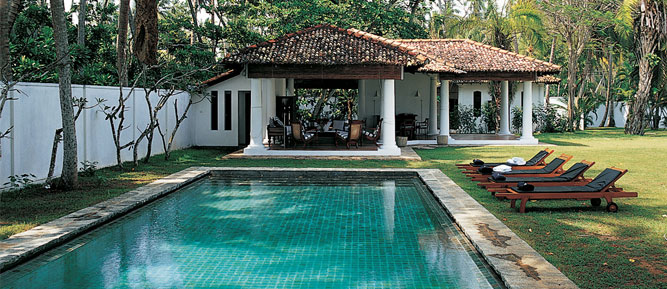 The tourism industry has been a major contributor to the economy of this South Asian nation. Thanks to the efforts of major players in this sector, visitors can enjoy a safe travel to their preferred destinations whether just within the town center or in the surrounding areas.
Hotels, villas and beach resorts in Sri Lanka are now properly secured to ensure the safety of guests. They're required to install security alarms and surveillance cameras before they can secure a license to operate.
Apart from establishments that accommodate tourists, more homes in the country are also installing security systems. A report from one provider noted a 35 percent increase in the number of inquiries it received from potential customers regarding home security tools.
Hotels and other places that accommodate visitors are responsible for providing advanced security systems in their premises. Experts in the security sector agree that operators of hotels, resorts and inns should not hesitate to invest heavily on security devices as they have the responsibility to protect the lives of their guests and staff. Unfortunately, many are not aware of the great risks they face not only when it comes to the lives of people but as well as to the damage that poor security can cause to the hotel's image and property.
Different types of security systems are available for hotels and resorts. These are the passive, active and hard.
The passive type refers to fire and life security. This normally includes detection, evacuation of people, fire extinguishing and danger management.
The active type covers access control, video surveillance, intrusion detection systems and x-ray machines while the hard systems are those able to prevent serious threats to life and property.
While security experts see the basic systems in place in most hotels, they stressed that operators need to invest and install more intelligent devices if they want to avert danger in their premises. They revealed that newer and advanced security systems today can be automated such that they can turn off air conditioning systems, open fire doors and activate lighting as well as CCTV systems.
Photo via villainsrilanka
About the guest author:
Jim is a former hotel staff who got assigned in the security department. He has high hopes hotels worldwide will prioritize their security systems to promote a safe environment for their guests. http://www.securitychoice.com/ has more information on the latest systems available.
Originally posted on February 2, 2013 @ 3:55 pm