Visitors in Sri Lanka are provided with choices when it comes to touring the beautiful areas of the country. For those who want to experience utmost convenience in exploring the attractions, a Walkers Tour is a must.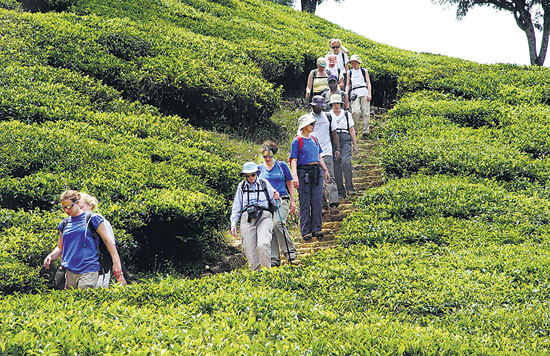 Walkers Tour is well known for its innovative programs and dedication to environmental preservation. Apart from its fleet of new vehicles that includes cars, SUVs and micro-vans, it now has 13 luxury coaches that tour guests around the popular tourist sites.
To prove its commitment to being an eco-friendly company, Walkers Tours has also launched its Carbon Neutral Fleet. The objective is to promote sustainable tourism in the country. Through this initiative, the company will ensure carbon emissions of its more than 600 vehicles are offset using carbon credits from the CarbonNeutral Company in the U.K.
One unique experience it provides to visitors is through its "Live Like a Local" project. The project gives tourists an opportunity to see the rural area of Sri Lanka through its village houses and rooms at Tamarind Gardens.

Walkers Tours was the recipient of the 2011 Sri Lanka Tourism Awards as the Best Inbound Tour Operator (large category). It has been in the business for 40 years and is well known for its top quality tours and excursions. From individual to group tours, the company provides tourists with activities they can treasure for a lifetime. They can even customize a tour to suit the guests' preferences for the places they would like to visit.
Visitors in Sri Lanka can also choose from the different types of vehicles they want to use for their tours. There are cars, mini vans as well as mini and large coaches available. Interestingly, the company is the only one in the country that uses European Volvo coaches in its tours.
Photo via sundaytimes.lk
Originally posted on December 28, 2012 @ 8:31 pm